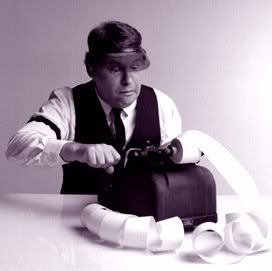 Municipal reorganization time has passed, which means the time for the Township to stack its appointed boards with political supporters has passed. I criticize Lynn Township for doing exactly that. The Supervisors again stacked the board with controversial political appointments.
Yet some in last year's group of appointees never bothered to show up. They just plainly skipped their meetings! How does that help our Township?
Until recently, Kathy Hermany was on our local planning commission. Kathy was also our commission's dutiful secretary performing those extra duties for years without complaint. She is a point person for Night in the Country and has valuable experience as an administrative and zoning assistant in neighboring Heidelberg Township.
And for that, Kathy's appointment was bypassed in favor of one who has not attended a single Lynn Township meeting in at least 10 years. That is a slap in the face!
Now I have no problem with the new appointee or even new appointments. I do think however our residents are owed an explanation here. That is unless we favor back door appointments, which I do not.
Reorganization however also marks another important milestone: the ending of the fiscal calendar and beginning of a new one, which means its time to audit the books.
Last year, the assets of the Lynn Township Sewer Authority were indirectly transfered to the Lehigh County Authority (LCA). LCA now operates our wastewater treatment plant and collection system.
Yet according to Lynn Township's Solicitor, the local Sewer Authority was never formally dissolved, which means it remains today as a going concern. The Lynn Township Sewer Authority still exists, even if it hasn't formally met. Further, its closing books were not audited. Now a new fiscal year begins.
In connection with the cession of local operation, certain employees of Lynn's Sewer Authority were let go, but they received "severance" pay. Some question whether the payments were legal, or whether they were just payment for unused vacation days and benefits. I don't know. I do know however that the local Authority's books must be audited for so long as the Authority exists.
I'm not questioning the legality of the local Authority to spend as it sees fits, and that goes to employee benefits or severance pay as well. However I do find an audit necessary to account for all assets, be they collected, transferred, paid-out or not. Its also a requirement of the Pennsylvania Municipal Authorities Act. 53 Pa. C.S.A. Sec. 5612.